"love your dad, love your coffee, love nature"

agnès b. CAFÉ L.P.G., The Hummingfish Foundation and Maubere Mountain Coffee from Timor-Leste are proud to announce "A taste of love" Father's Day promotion at selected agnès b. CAFÉ in Hong Kong.

Go to the Maubere Mountain Coffee webpage and learn more about "A taste of love" Father's Day promotion
Latest News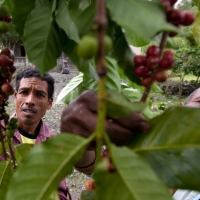 Timor-Leste, Asia's youngest nation, is famous around the world for its coffee.
Tens of thousands of Timorese coffee farmers make their living from coffee production each year. It is Timor Leste's largest agricultural export product and the country's largest employer.
Timor was recently rated #10… Read more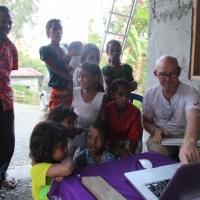 If you have an old Apple Iphone or Ipad that you are not using, please consider donating it to The Hummingfish Foundation!
Several of our projects would benefit from better communications and now with cheap 3G/wifi available in most countries, we can stay in touch… Read more