A big thanks to our friend Graham Uden for producing this amazing video about Maubere Mountain Coffee.
Latest News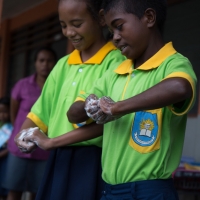 We are so pleased to launch the Clean Kids Project at EBC Fatuquero School in Gleno of Timor-Leste on 4th February 2016.
The project aims to develop handwashing practice and knowledge on hygiene in school. As a pilot, in the coming… Read more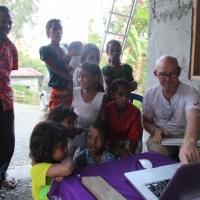 If you have an old Apple Iphone or Ipad that you are not using, please consider donating it to The Hummingfish Foundation!
Several of our projects would benefit from better communications and now with cheap 3G/wifi available in most countries, we can stay… Read more