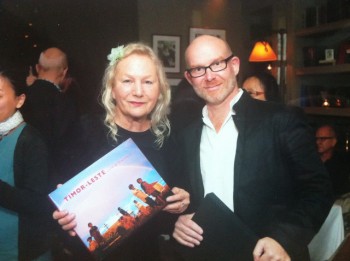 agnès b. in an amazing business and Hummingfish is honored to work with their team in Hong Kong (
view our agnes b photo gallery
).
agnès b. opened her first shop on Rue du Jour in Paris in 1975. Since then, she has designed clothing for men, women, and children that reflects the spirit of the age by creating a wardrobe that can easily adapt to every personality and can be worn for a very long time. Today, agnès b. continues to design each collection that bears her name, including accessories, watches, jewelry, and sunglasses. The company has more than one hundred shops throughout the world. A family enterprise, a civic enterprise, agnès b. tries as much as possible to keep her production in France.
To widespread agnès b.'s idea of "Give Love" and sharing, agnès b. LA MAISON SUR L'EAU is proud to collaborate with The Hummingfish Foundation and present this meaningful product of Timor-Leste.  The project is to raise the awareness of social enterprises such as Ai-Funan and people in need around the world.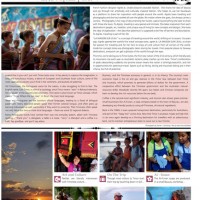 Download a pdf of the agnes b bulletin published May 2013 about Timor-Leste (Bulitin).
Please visit the Agnes b website to lean more about this great company(http://europe.agnesb.com/en)