Poor farmers in Thailand are forced to sleep in towers at night, to protect their crops and themselves from wild, crop-raiding elephants.
After months of hard work in their fields, these farmers fortunes are sometimes destroyed by wild elephants, leaving the farmers with difficult choices.
Hummingfish is looking into a project helping rural farmers in Thailand create ELEPHANT TOWERS!  The concept being, if tourists pay a little stay overnight with the farmers and enjoy the food, culture and possibly observe elephants in the wild, then farmers can add some financial benefit to their proximity to wild elephant.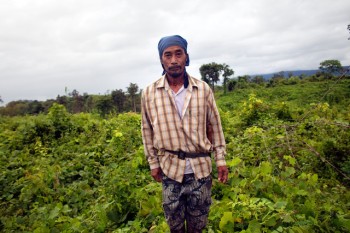 Why tourism?
Not that a mass tourism concept is a appropriate for rural farmers in Thailand, but there is a well established global demand for the viewing of wildlife. According to a 2006 United Nations Environment Programme (UNEP) and the Secretariat of the Convention on the Conservation of Migratory Species of Wild Animals (CMS) study, In 2000, Kenya received 943,000 international arrivals which generated international tourism receipts of USD 304 million.  For Tanzania the figures were 459,000 arrivals and tourism receipts of USD 739 million, and for Uganda, 151,000 arrivals and receipts of USD 149 million. In total the region received over one and a half million international arrivals and generated more than USD 1 billion in foreign exchange receipts from tourism, much of it based on wildlife watching.
The basic premiss of Hummingfish projects, is that rural people damage environmental resources, not because they hate nature, but rather as a means of providing for their families.
Hummingfish wants to help local stakeholders earn some income through sustainable nature-based tourism, which adds value to nature in an UNSPOILED state.
If Thai farmers can earn a little extra income by inviting low impact tourists to stay with them, then perhaps the farmers will have a stronger financial incentive to protect their natural surroundings.
Feasibility of Elephant towers tourism in Thailand.
Not all nature-based tourism is good.  If great care is not taken to ensure sustainability, tourism can be destructive to communities, cultures and the environment.
To ensure the viability of wildlife viewing tourism in Thailand,The Hummingfish Foundation will study the idea carefully, consulting with as many relevant parties as possible, to ensure that any project is sustainable and has a positive impact on humans and nature.
Please take a moment to view our photo gallery of Thailand images.