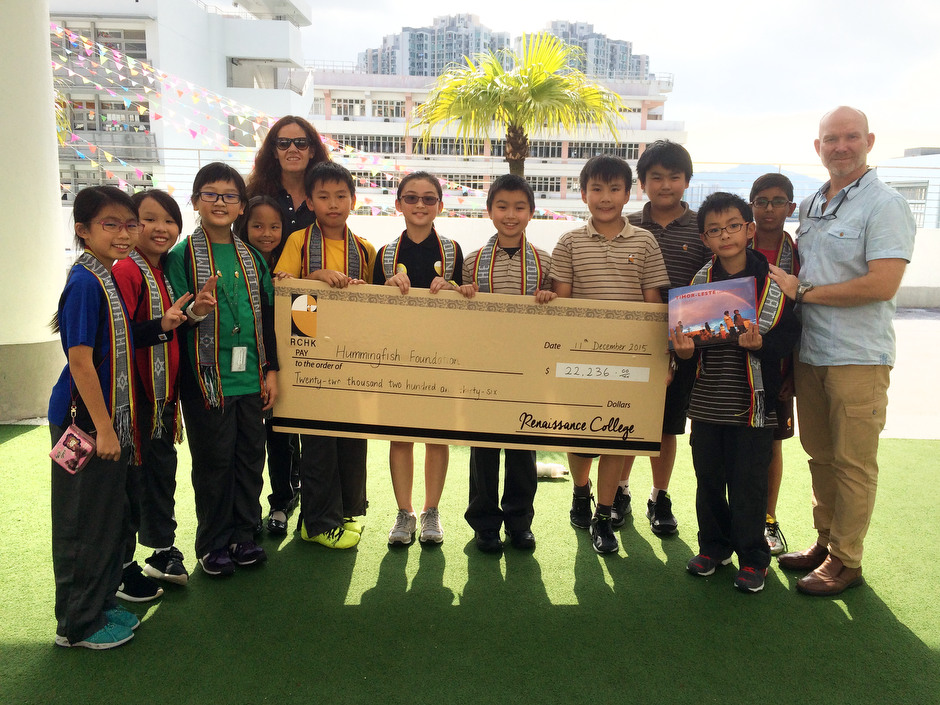 We would like to thank the Renaissance Collage year six kids for their outstanding effort selling Maubere Mountain Coffee and Ai-Funan all natural handmade soaps at Renaissance College during the week of November 9th, 2015.
As you know, The Hummingfish Foundation is dedicated to the support and promotion of community-based nature tourism and Green Entrepreneurs throughout the world as a means of providing people in developing countries with sustainable incomes while protecting the vulnerable unspoiled natural environments their communities depend on.
The ecosystems of the world depend on hard working young people such as the Renaissance kids and Hummingfish would not be able to achieve our vision of adding value to nature without them.
Awesome job and thank you so much.