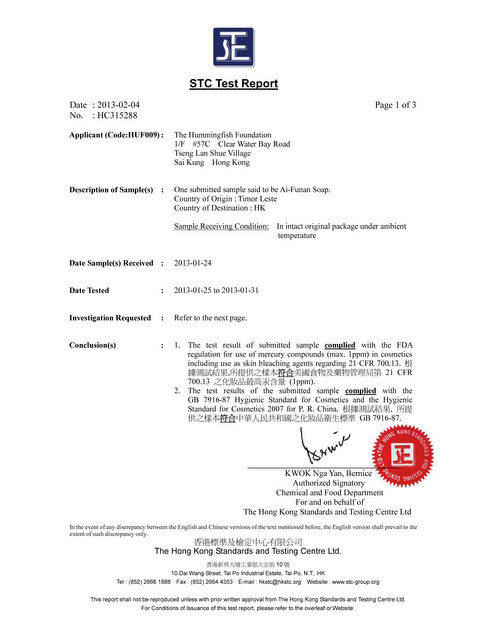 We have recently received independent lab results for Ai-Funan soaps that were sent for analysis.
Ai-Funan is well within compliance for the United States Food and Drug Administration, The People's Republic of China and Hong Kong's standards for cosmetics!!
Ai-Funan soaps are pure, handmade and good for your and your environment.
Congratulations to the soap team in Baucau, Timor-Leste for making such a  great product.