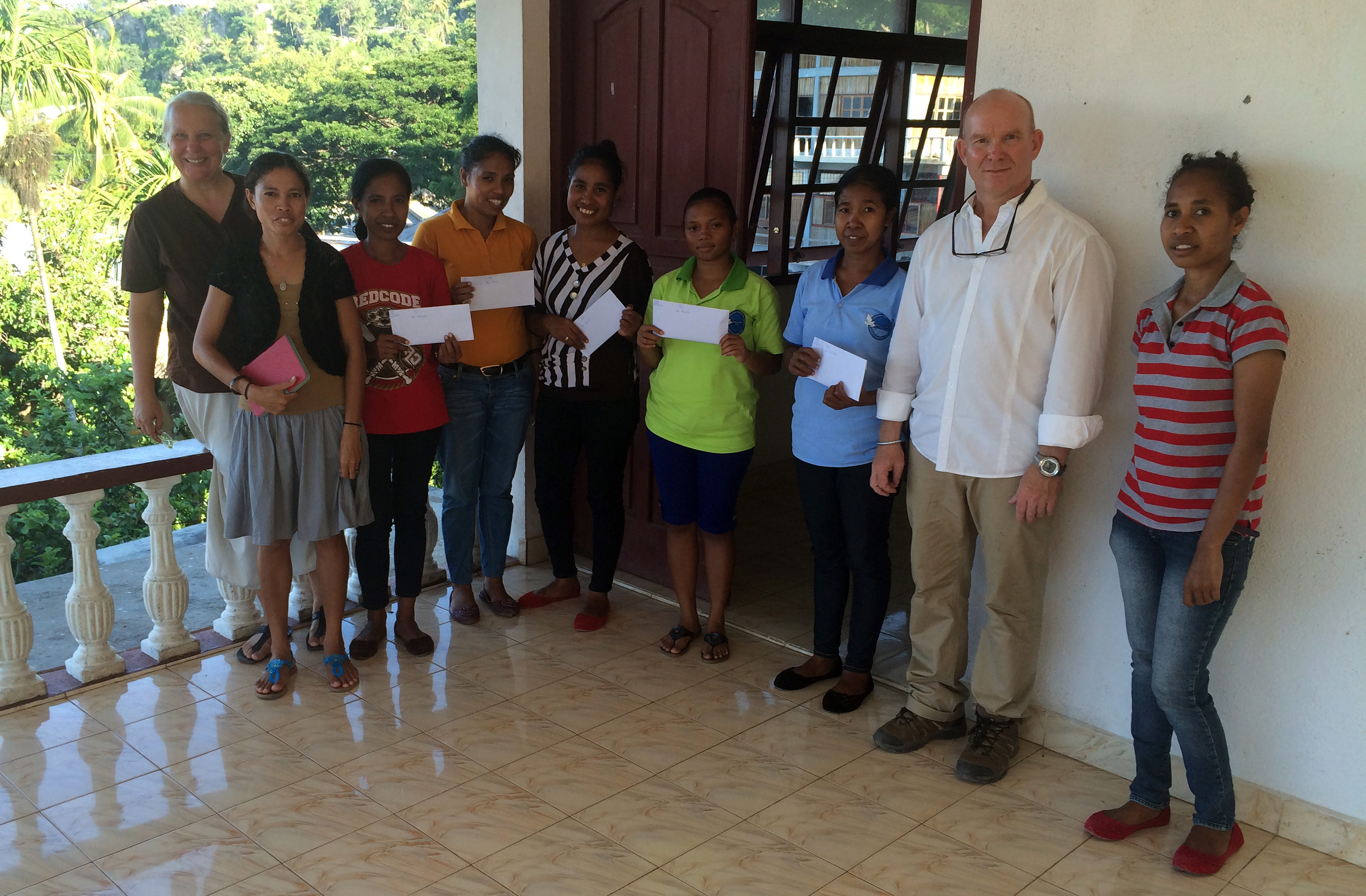 We at Hummingfish are so happy to present the Ai-Funan soap team with their annual cash dividend and development fund payment.  With the Cathay Pacific and Agnes b deals, 2013 was an amazing and prosperous year for this dedicated group of young women.
They are national heroes and role models for all the Timorese people and we expect more good things for them in 2014.
Congratulations to everyone who has helped to make Ai-Funan Timor-Leste's most famous brand.