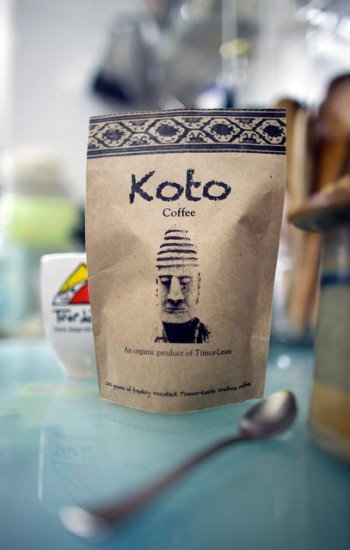 As a way to raise awareness of The Hummingfish Foundation and to raise operational funds to keep us going, Hummingfish will be working in partnership with Teng Hoi Conservation Organization (www.tenghoi.org) to buy and sell Organic coffee from Timor-Leste.  We have created a unique brand called Koto coffee, which is a 100% organic Timor Arabica bean, is purchased directly from coffee the producers and all the profits from the sale of this coffee go directly to supporting Hummingfish and Teng Hoi.
We expect to have our first bags of freshly roasted coffee available in Hong Kong by June 2012.
If you would like some fantastic coffee and you would also like to support the good work of Hummingfish and Teng Hoi, please order some Koto Coffee now.
Where can I buy Koto Coffee?
The Colour Brown Cafe
34 & 36, See Cheung Street,
Sai Kung, Hong Kong
colourbrown@gmail.com
+852-2791-7128
Facebook= colour brown coffee
The Hummingfish Foundation (online)
Follow this link to buy online