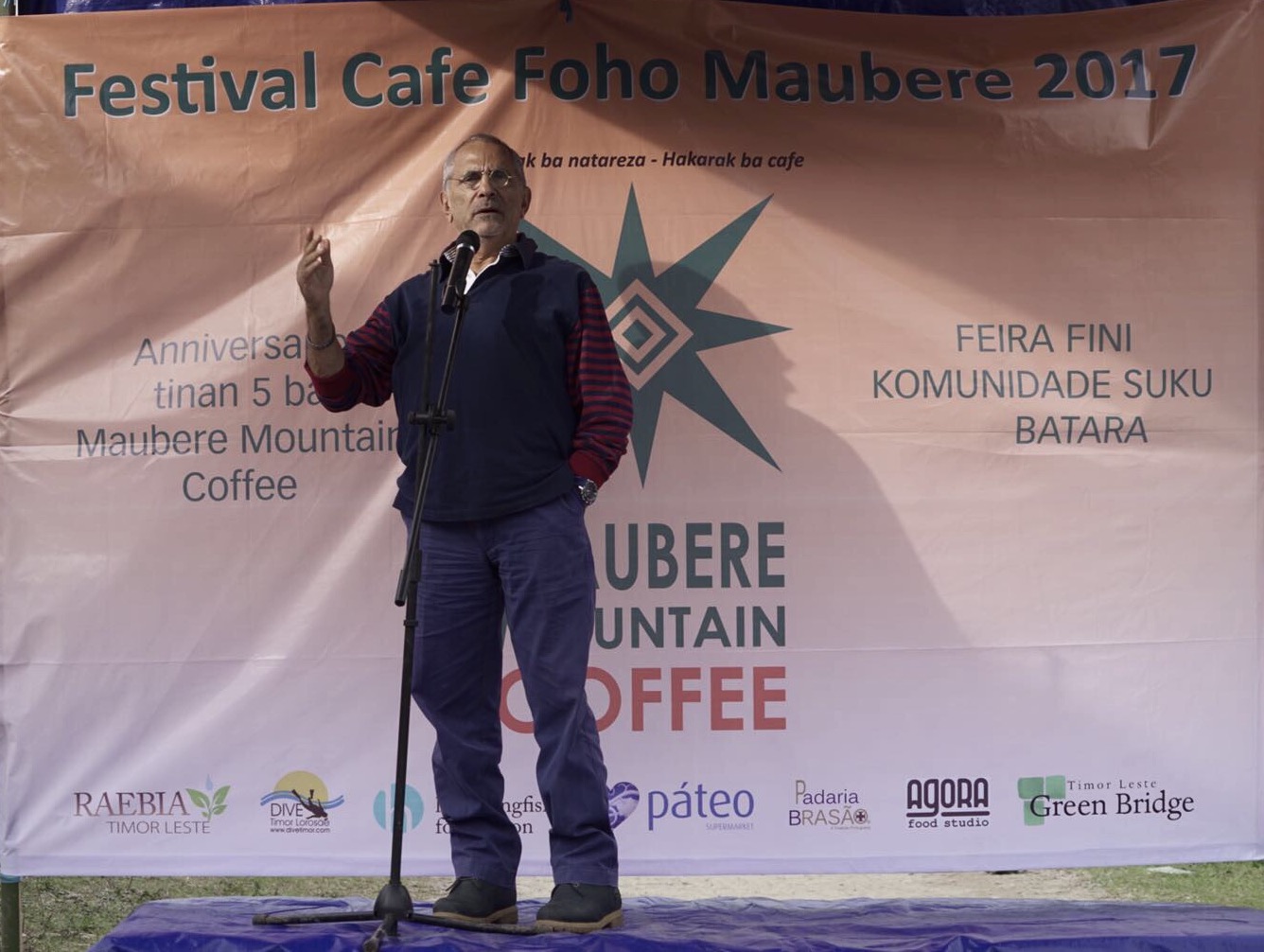 In June of 2017 we invited all the people of Manatutu District and honourable guests to join us in Suku Batara to share our passion for coffee and nature and celebrate Maubere Mountain Coffee's 5th harvest. The main event was our sacred or Lulik ceremony which gave thanks for a healthy ecosystem and high quality coffee. We also invited all participants, including former President and Nobel Peace Prize winner Dr. Jose Ramos-Horta, to join us for an amazing sunrise hike to the summit of Maubere Mountain.
After 5 years of hard work, the coffee from Suku Batara have been transformed from one Timor's least know and sought after coffees to what is now arguably Dili's #1 coffee brand, Maubere Mountain Coffee. We are very proud of all the hard work of our staff, coffee farmers and loyal customers who have joined together with a sense of professionalism and pride.
Please have a look at our Facebook page and our photo gallery set up for the coffee festival.
Viva Maubere Mountain Coffee!