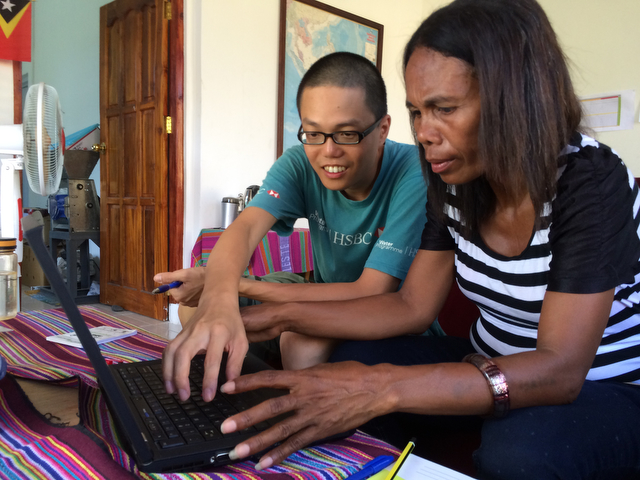 Yi Han Tan (left) and Mana Rosa working on some computer skills
We recently had an amazing volunteer from Singapore name Yi Han Tan.  Yi Han, who took three weeks of his life come to Timor-Leste and help teach some of our community members computer skills and English language. Yi Han has become a part of our family and he will be missed.
Thank you so much Yi Han for being such a giving person.
We very much appreciate your contribution.
Go to Yi Han's Facebook page to see pictures taken during his trip.