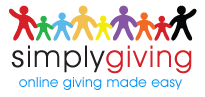 The Hummingfish Foundation is now excepting donations via the online fundraising portal called SimplyGiving.com.
SimplyGiving.com is a peer-to-peer fundraising portal intended to complement traditional channels used by charities in Asia. While the Internet community is no stranger to online giving, we offer a fresh perspective of funding for causes that is compelling and easy to use.
Please use SimplyGiving.com to donate now to The Hummingfish Foundation now!