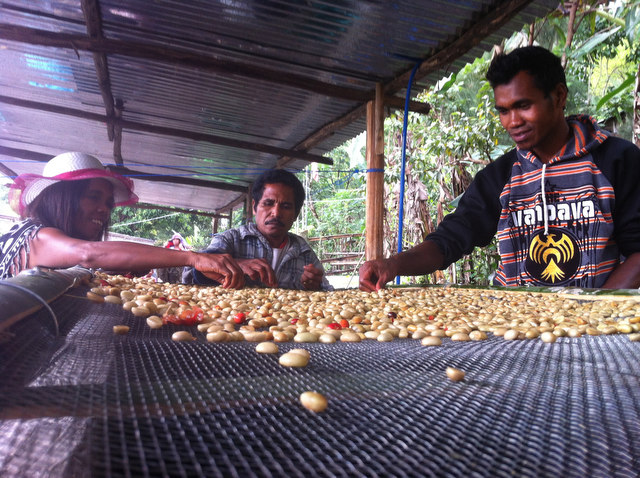 After more than a year of planing, the inaugural coffee harvest for our Maubere Mountain Coffee project has begun.
This is a pilot year, so we are only expecting to produce 5 tons of high quality, organically produced, wild mountain coffee.
We are very excited to try our first cup in the next few days and if you are interested to have some Maubere Mountain Coffee for yourself, please send us an email at info@hummingfish.org
Please stay posted for more developments.