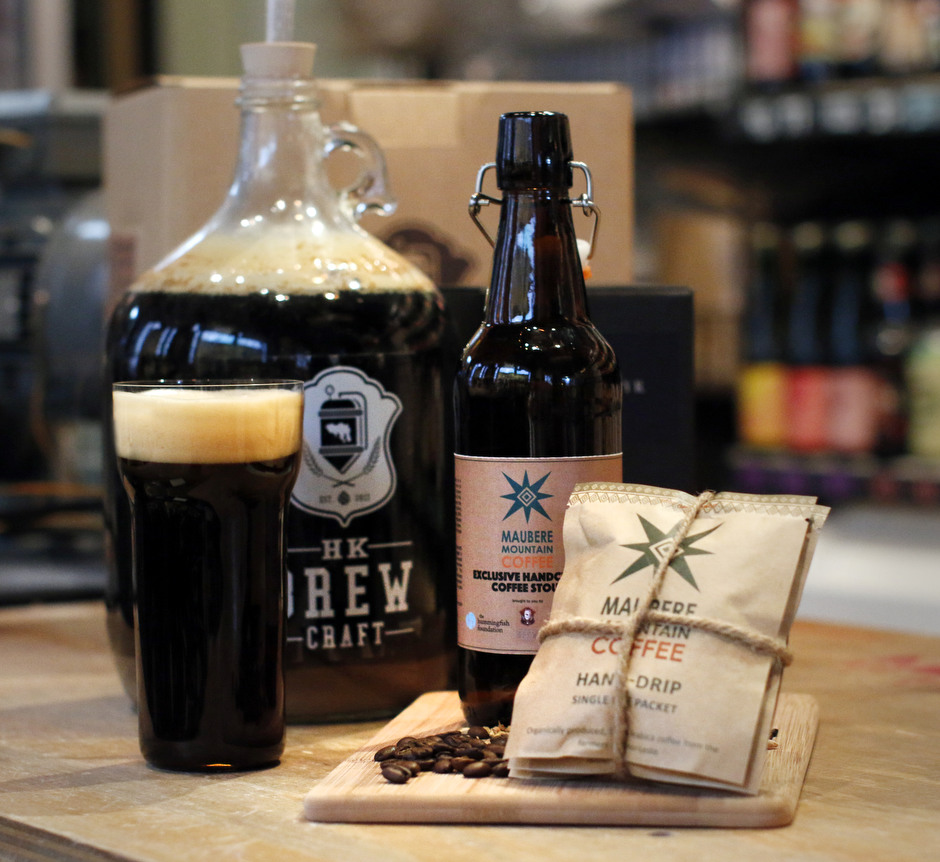 Do you love Maubere Mountain Coffee?

Now you can drink beer AND enjoy your favourite coffee at the same time (while you are at it, make someone you love happy).
As you know, The Hummingfish Foundation is working on a project which supports the coffee farmers of Laclubar in Timor-Leste, called the Maubere Mountain Coffee Project. The mission of this project is to grow, process, brand and export the world's best coffee, with the model of adding value to green products and giving back 100% of proceeds to the community. Maubere Mountain Coffee is 100% organically grown, handpicked, processed Arabica coffee at single origin.
We are proudly to collaborate with HK Brewcraft and Lobmeyr crystal glassware to present a meaningful project – a taste of love. We would like to raise the awareness of social enterprises and people in need around the world. This special coffee beer is designed for celebrating this meaningful and memorable collaboration between three places, Hong Kong, Timor-Leste and Austria.
Coffee beer workshop
HK Brewcraft Home Brewing Workshops – In this three hour workshop, an experienced instructor will introduce you to the fundamental concepts of beer and lead you through all the steps needed to brew your own batch at home.
Date: Saturday (6 Feb 2016) | Time: 11:00 am
Venue: HK Brewcraft
4/F., Kwok Lun Commercial House, 15 Cochrane Street, Central Tel: 852 5925 2739
Fee: $680/head, or $600/head for party of 4 or above. (20% of the profit will be donated to The Hummingfish Foundation)

Valentine's Day special package
Venue: HK Brewcraft
This package includes all the brewing equipment you need to become a home brewer, the ingredients to make Maubere Mountain Coffee Stout and a lovely Lobmeyr OTTO beer glass designed by the famous design house POLKA in 2008.
4/F., Kwok Lun Commercial House, 15 Cochrane Street, Central Tel: 852 5925 2739
Price of kit set: HK$1220. (20% of the profit will be donated to The Hummingfish Foundation)