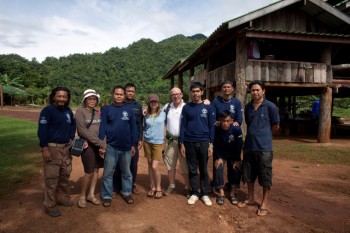 With the help of
Foundation of Western Forest Complex Conservation
, one of Thailand's most prolific organizations, The Hummingfish Foundation had a fantastic trip to the Western Forest Complex in northern Thailand this September.
The Western Forest Complex, straddling two countries – Thailand and Myanmar – and comprising 19 national parks and wildlife sanctuaries, is a main biodiversity conservation corridor of the region. Covering 18,730 square km, it is one of the largest protected territories in South East Asia. The geography of the Western Forest Complex ranges from lowlands to high mountains.
Because of its large size, it supports a rich large mammal fauna, including tiger, leopard, dhole, clouded leopard, 10 species of primates (all five of the region's macaques), gaur, banteng, water buffalo, elephant, tapir, and four of Thailand's five deer species. Altogether 153 mammal species, 490 bird species, 41 reptiles and 108 species of fish are confirmed in the area (Wikipidia).
Needless to say, the WFC is a vital natural resource and the efforts of Mr. Surin Binan and Jessica Geheran of the Foundation of Western Forest Complex Conservation and several other organizations, is to assist Thailand's forestry department in protecting this vulnerable resource.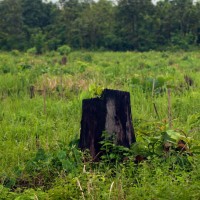 A number of complex problems threaten WFC at the moment, such as encroachment by farmers, industrial forestry crops such as teak, tapioca and rubber, poaching of wildlife and destructive forms of tourism, such as off-roading.
Based on our trip, The Hummingfish Foundation has several very exciting project ideas which we think will help add new pieces to the conservation puzzle.  As with all Hummingfish projects, we will concentrate our efforts on "adding value to nature" by supporting Community Based Tourism destinations and Green Entrepreneurs.
Please stay tuned to learn about our projects in Thailand.