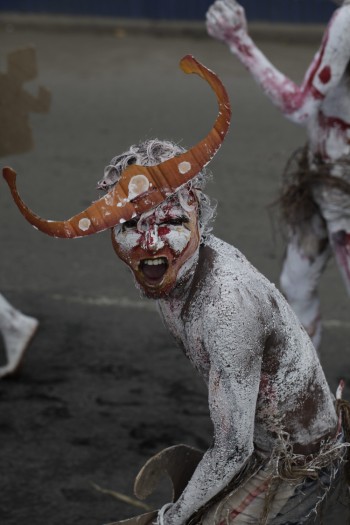 The Hummingfish Foundation is proud to be a gold medal sponsor of this years Carnival celebrations in Timor-Leste.
The 3rd annual event has the main goals of promoting Timor Leste's traditional cultural diversity and as an opportunity for the young people in particular to showcase their creativity in arts.
The event will start with the "Carnival Ball" on 4th March 2011 which will be held at the Dili Gymnasium (Gedung Matahari Terbit) in Dili, Timor-Leste and on the 5th, there will also be a carnival parade around Dili Town, attended by more than 50 groups range from the international communities, youth groups, cultural groups and representatives from 13 districts.
The Hummingfish Foundation Founder and Director Daniel J. Groshong will be representing the charity in Dili during the festivities.  (View our photo gallery of images from the Carnival parade.)