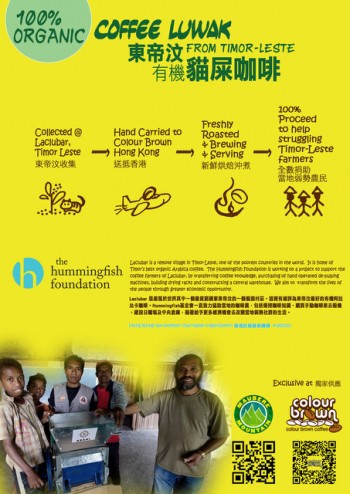 Please come and join us at the
Colour Brown Coffee
in Sai Kung Hong Kong for a Coffee Luwak fundraiser.
Colour Brown are generously donating 100% of the proceeds for the coffee sales to support out Maubere Mountain Coffee project!
We need your support, so enjoy an amazing cup of coffee Lowak from Laclubar and help Timorese coffee farmers at the same time.
Daniel J. Groshong
Founding Director
The Hummingfish Foundation