There is a new website called CleanBiz Asia, which is essential to anyone who follows environmental issues.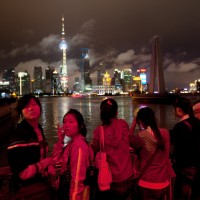 CleanBiz Asia is jam-packed full of information on every aspect of Green!
"The world market for sustainable products, services and initiatives is worth billions and growing faster than any other business sector. Governments and businesses around the world are rapidly uniting behind the sustainability movement and rafts of new legislation will accelerate this paradigm.
Once a laggard in sustainable business practices, Asia is rapidly adopting them and, in many areas, paving the way. With China rapidly establishing itself as an economic giant, and Asia driving the global recovery, the region has become the biggest source of new business opportunities.
CleanBiz Asia, the first commercial, independent Asian website focused exclusively on sustainability and the competitive edge it brings to companies, is an authoritative news and views forum for Asia's growing embrace of sustainable business practices.
Through our content-rich, interactive website, newsletters and, in the future, events, research and training, CleanBiz Asia focuses on providing news and resources that serve the rapidly growing market of the greening of mainstream business in the Asia Pacific region."
The Hummingfish Foundation highly recommends that you bookmark this site and follow it closely. (http://www.cleanbiz.asia/)