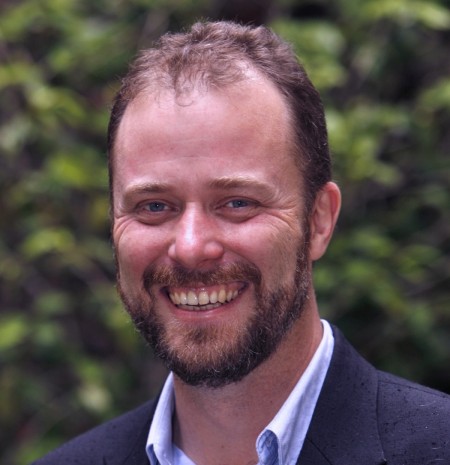 Andrew Gun is currently legal counsel with the National Competition Council in Melbourne, Australia . His legal work has encompassed intellectual property, general commercial, trade practices and consumer protection law, but he also has provided pro bono legal services to clients including homeless people in Melbourne and the Human Rights Law Resource Centre. For over three years Andrew was director and secretary of Polyglot Puppet Theatre, a children's not for profit theatre company.
Andrew lived abroad for 12 years, including 10 years in Hong Kong, where he met Hummingfish founder Daniel Groshong. Andrew returned to Australia in 2000 to study law at Flinders University in Adelaide. He graduated with the University Medal in 2003, and moved to Melbourne in 2004 to work With Allens Arthur Robinson, a major Australian corporate law firm.
Andrew's previous career was as a photographer and editor working for a range of editorial and corporate clients. While working for Agence France Presse in Hong Kong, he participated in the coverage of events including the handover of Hong Kong to China in 1997 and the Nagano Winter Olympics in 1998. In addition to his responsibilities with Hummingfish, Andrew devotes his time to his family and the arts and is undertaking a Masters degree in law.