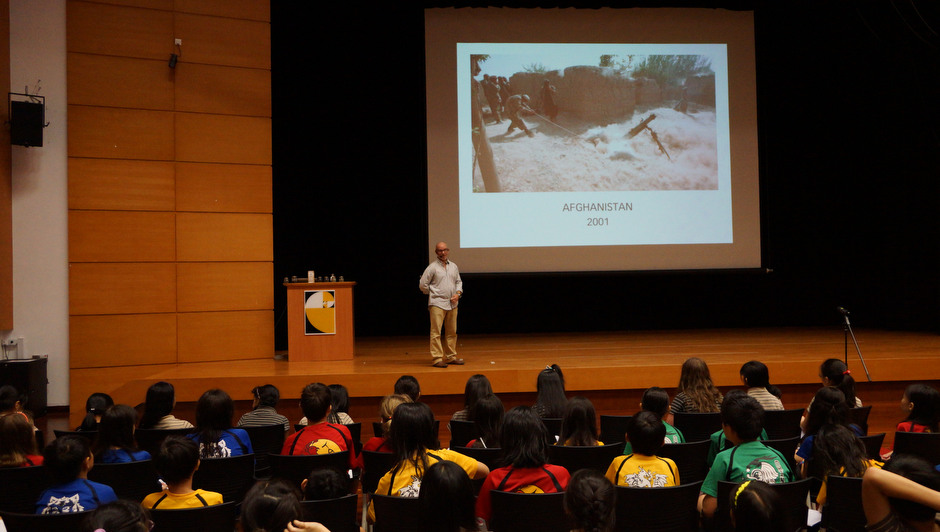 Renaissance Collage lecture and Hummingfish fundraiser

What a great thrill to speak to the year 6 kids at Renaissance Collage in Hong Kong.  The kids where so engaged and curious about environmental conservation, that they have decided to organize a fundraiser for The Hummingfish Foundation at their school in November. Soon, you will be able to buy packs of Maubere Mountain Coffee from the kids at Renaissance and/or enjoy a cup of our coffee at the cafe there.
Please stay tuned to learn more about the Renaissance fundraiser and if you feel like supporting our Maubere Mountain Coffee project, please see our donation page on SimplyGiving.