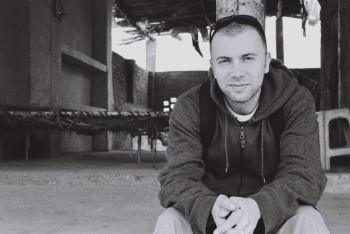 The Hummingfish Foundation is proud to announce our newest member, Michael Golafshar. Michael is our Research Coordinator, and he compiles the statistical data to help us find the facts necessary to develop healthy models of community-based nature tourism.
Michael is an educator and researcher born in Iran and raised in the heartland of America.
While living in the US, Michael focused considerable time and energy studying issues that revolved around race, ethnic, and cross-cultural relations, as well as doing analysis on social trends in the Middle East. He also worked with Somali refugees through a Portland, Oregon, non-profit organization.
He recently completed a Masters in Sociology (Research) from the London School of Economics, where he spent time doing field work focused on mixed-race Londoners and paths to multi-racial identity formation. He recently served as a research consultant for a project launched by the Hong Kong Education Bureau looking at primary education in Hong Kong local schools.
Michael brings to Hummingfish a love of photography and a passion for using well-grounded research to help facilitate positive change in people's lives.
He has lived in Iran, the US, Mainland China, London and is now based in Hong Kong where he enjoys teaching, doing research, and spending time with his wife and two small boys.