The Hummingfish Foundation
is a non-profit charitable organization and financial support from corporations and individuals is vital to us.
To continue our work, we need your support.  Ideas, project suggestions, volunteers and monetary donations are vital to our effectiveness.
Please support The Hummingfish Foundation now.
Daniel J. Groshong
Founder, Director
DONATIONS VIA PAYPAL
Waiting for PayPal...

Validating payment information...

Waiting for PayPal...

.
DONATIONS VIA BANK TRANSFER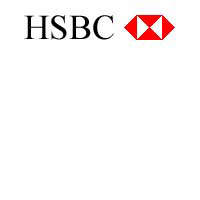 Transfer directly to our HSBC account in Hong Kong using the following information:
HSBC-Hong Kong
Account name:The Hummingfish Foundation Ltd
Acc #: 015-661184-838
Swift Code: HSBCHKHHHKH
Bank address: HSBC Hong, #1 Queen's Rd. Central. Central, Hong Kong
Simply Giving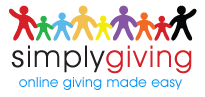 The Hummingfish Foundation is now excepting donations via the online fundraising portal called SimplyGiving.com.
SimplyGiving.com is a peer-to-peer fundraising portal intended to complement traditional channels used by charities in Asia. While the Internet community is no stranger to online giving, we offer a fresh perspective of funding for causes that is compelling and easy to use.
Please use SimplyGiving.com to donate now to The Hummingfish Foundation now!
In-kind DONATIONS
You can also make an "in-kind" donation.  Services, travel expenses, equipment, etc. are all eligible for a tax credit from the Hong Kong Inland Revenue Department.
The Hummingfish Foundation is a Hong Kong registered tax-exempt charitable organization, which means that everything we do is NOT FOR PROFIT.  The Hummingfish Foundation relies on the generosity of corporations and individuals like you to keep our operations going. Branding and marketing of community-based nature tourism can be a time consuming and expensive endeavor and we are counting on you to help us "add value to nature."
What is a charitable donation?
According to the Hong Kong Inland Revenue Department, "Approved charitable donation" means a donation of money to any charitable institution or trust of a public character, which is exempt from tax under section 88 of the Inland Revenue Ordinance, or to the Government, for charitable purposes. (Section 2 of the Inland Revenue Ordinance)
Individual and business donors who are chargeable to salaries tax, personal assessment or profits tax can claim deduction for the aggregate of approved charitable donation up to 35% (up to 25% for the years of assessment 2004/05 to 2007/08) of the assessable income or profits, as the case may be, in the basis period of a year of assessment. Such aggregate must not be less than $100. (Sections 16D and 26C of the Inland Revenue Ordinance)